Your Marketing Partner in South Asia
INDIA: The booming trading hub for 'All Naturals'
India has been witnessing a rapid growth in the development of various natural product sectors in the past few years and Panacea-Natural Products Expo India is your quickest access to enter this huge booming market.
With the inflow of high quality visitors increasing every 2 years from the various sectors like natural and organic food, Agro produce, botanicals and plant extracts, nutraceuticals and dietary supplements, herbals and ayurveda, natural personal care & eco-friendly products, etc. Panacea thus naturally offers you an excellent opportunity not only to increase your brand awareness and promotion in this region but also develop new business ties & ventures.
The reputation of the show has now been established and definitely there is a spectacular return on investment, you are thereby choosing a trade show with proven success and future potential.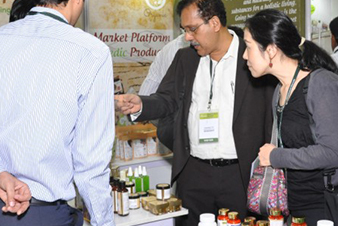 Participating in Panacea2022 would put your company in the heart of the Natural Products industry. Join over thousands of industry professionals doing business and reap the benefits for yourself.
"True expo for natural products, extra ordinary and excellent. I have already reserved my booth for the next show".
......Visitor, Panacea2020
"It was too busy, most beneficial event I have ever attended. Have already booked for 2022 show."
......Visitor, Panacea2020